Roman Blinds: How Do They Work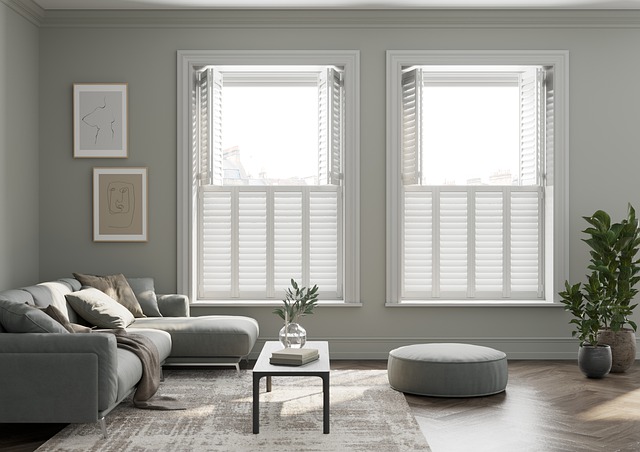 Roman blind is a type of window dressing option. The blinds are stylish, and they're an extremely popular option for virtually any type of home. Many people use them in their bedrooms and living rooms, but the blinds can be used in any room that has a window.
Although roman blinds are popular, you might not be familiar with how they work or what styles they are available in. Deciding what type of blinds you should get is tough. This is why you should learn more about your options. You may also want to make yourself familiar with automated blinds.
What Are Roman Blinds
They are a form of window treatment that you can use on any window in your home. Roman blinds are pleated, and they can be adjusted by pulling the attached cord. The cord will adjust the level downwards and upwards.
These blinds are available in an array of sizes, colours, designs and fabrics. It doesn't matter what kind of style your home's interior is, you should have no problems finding the right set of roman blinds that you'll love. Roman blinds are also available in colours that will blend in very well with all kinds of colour palettes.
Roman blinds are alternatives to fabric draperies, curtains and so forth. These types of blinds have a modern look, and they can complement your room's design. Not only that, but roman blinds can make a room from looking cluttered. Another good thing about roman blinds is you don't have to spend time rearranging anything in your room in order to use them.
You should consider the fact that roman blinds can be custom-made. If need a unique blind set for your windows, then roman blinds can be custom-made to fit them. Custom blinds might be for you if you're after a specific print, fabric material or cording.
Customising your blinds give you more options when it comes to choosing the right window treatments for your decor. Roman blinds blend in well with virtually any type of interior. Whether you have a casual-looking interior, modern or vintage interior, roman blinds will complement it.
How They Work
Roman blinds are easy to use. As previously mentioned, there is a cord that is attached to the blinds. You adjust the blinds by pulling the cord, or in some cases the piece of rope that is attached to the blinds. You adjust the blinds until you get the right amount of light or shade.
A thin piece of cording is threaded into the rings that have been sewn on. This is what allows pleats in the materials to be created when the cord is pulled. In turn, the blind can be re-adjusted when desired.
One of the best things about the cords is they are hidden. This means they will not distract from the look of your room. In fact, this is another reason people are fans of roman blinds.
All you have to do now is compare a number of roman blinds before settling on the ones you want. Remember, the blinds can be customised to suit your personal taste and style. With so many options out there, you will easily be able to find the right set of roman blinds or customise them for your room's specific needs.