Iconic Looks For The 2022 Festival Season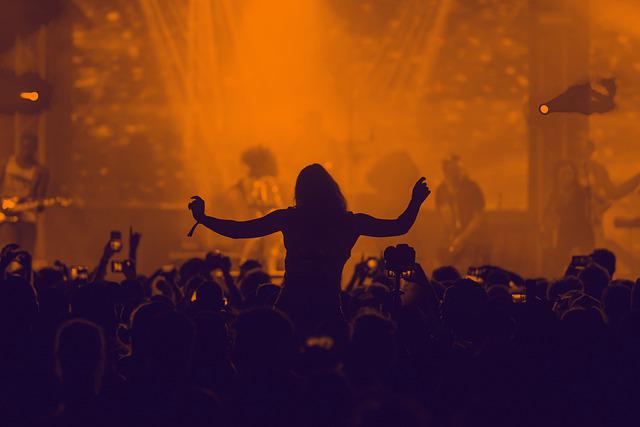 As we enter the UK festival season, we have noticed a few fantastic looks out in the fields! Festivals revolve around expression and joy, so it is vital to let your personality shine. But when you have to balance stylish with practicality, you may be needing a few useful tips! So we have chosen a few of the most innovative looks that you can take a bit of inspiration from for the 2022 festival season.
Footwear
Ok, so when it comes to footwear you need to stick to something practical. Even when you have checked on the weather forecast for the day, take your wellies! Now that that is out of the way, what type of fashion footwear stands out in 2022? Cowboy boots are one of your best bets. If the ground stays dry, you can wear them with a dress or even shorts. They also won't slide off while you are rocking to one of your favourite bands.
Headwear
The cowboy theme continues with headwear to keep your face shaded. Bucket hats are also still popular, and carry on popping up in just about any fabric or colour you can think of. One of the best things about bucket hats is that they are easy and simple to carry around or take out when you need some instant cover from the sun. After, all sunburn is definitely not one of the iconic looks you will want to go for.
Crochet
One of the popular incarnations of bucket hats in 2022 is the crotchet version. But this is only one of the ways to wear festival crotchet! There are also fantastic crochet mini dresses and tops to choose from. They are not just the ideal choice to look and feel cool, but crotchet is also one of the hardier garments. This fabric is the ideal choice even for the more intense festival experiences!
Sparkles
If you are not into boho crotchet, then glitter fabrics, diamanté, and sequins in all sorts of descriptions are also in for 2022. From jumpsuits to dresses, a splash of spangle is one of the best ways to inject a bit of vibrancy into any festival look. Sparkles will help to keep you in a jolly mood, even when the rain clouds start to take over!
Retro
It is pretty obvious from the fabrics, boots, and bucket hats, that the later part of the 90s and early 00s are some of the largest inspirations when it comes to 2022 festival-goers. So keeping this in mind, retro-style is the main focus. This is excellent for the environment and your bank balance since you can source your wardrobe for the festival from second-hand stores or charity shops.
Slipdress
The slipdress was huge in the 90s, and it never seemed to go out of fashion. Slip dresses are a versatile and ideal bottom layer that will make sure you make it through to the end of the festival. Add a coat, shirt, or hoodie when it gets chilly, or strip down as soon as the sun comes out. Great with sandals, boots, or even if you decide to go barefoot. If you are conscious about how the dress clings to you, team it up with high-waisted, mid-compression briefs. This type of core control is a bit easier going so you won't struggle in a porta-loo, yet still enough to make you feel comfortable and supported. If you are in need of plus size take a look at shopping for plus size women.
Two-Piece
No this isn't a suit, but rather matching shorts and shirts. For the 2022 festival look, wear them brightly coloured and oversized. Layer your outfit with a bikini top or strappy to add a dash of sexiness. It is also an excellent staple that you can mix and match, making your backpack a little bit lighter!
Strings
By this, we are talking about a water bottle and your phone attached to a string. Attach these 2 essentials to you, and you won't have to carry around your tote bag. There are a few beautiful crocheted and beaded carriers to choose from to match up to your unique festival vibe!