A Few Tips To Enjoy The Summer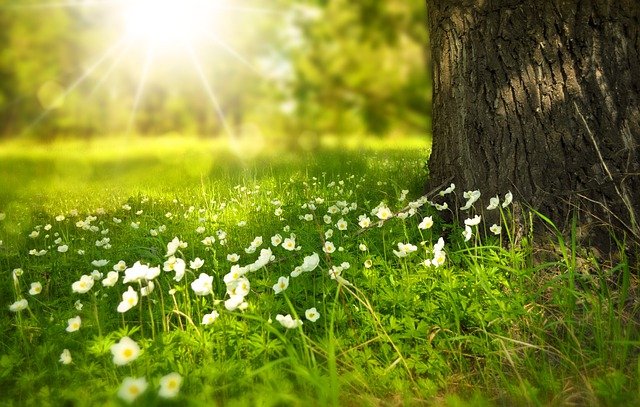 Sit back, relax and think about your childhood. Most of your pleasant memories, especially during the summer months, are likely to be outdoors. It could be you enjoying a beach vacation or camping out with the family or enjoying a swim in a creek or it could be as simple as climbing a tree.
Now that you have become an adult, it doesn't mean that you have to stop making such memories. It won't be wrong to say that the right time to enjoy outdoor activities either by yourself or with a loved one, is now. The summer vacation this year may not feel the same but there are a variety of ways for you to enjoy the outdoors. You can also enjoy the summer atmosphere right at your home by building a garden glass room in your house.
It's Effective
Modern life has brought a lot of stress, responsibilities, and constant stimulation to daily life. You can't run away from that but when you are outdoors, you get to unplug from everything. You need that break and that break is good for your mental and physical health.
One of the big advantages of spending time outdoors is the amount of physical activity you will get. You could do a number of things such as go out for a walk, enjoy swimming, kayaking, backpacking, hiking, riding a bike, or even, climbing a mountain. It's about enjoying a physical challenge and it's common knowledge that you need to challenge yourself physically and mentally to maintain your overall well-being.
A less obvious benefit of spending time outdoors is allowing nature to do its magic when it comes to your health. There is ample research to show that there is no better medicine than nature.
Serotonin and dopamine are the chemicals linked to feelings of optimism, satisfaction, and happiness in human beings. When you spend time outdoors, your body naturally starts producing more of these chemicals. A higher level of these chemicals is also linked to a reduction in symptoms related to depression and anxiety as well as an improvement in memory function and overall productivity.
There is more. When you connect with nature while spending time outdoors, it also gives you a deeper concern and depreciation for the planet and also nudges the innate human characteristics of exploration, creativity, and curiosity. You get a boost to your confidence and mindfulness.
When you are unplugged from the daily grind of modern life, you get to be fully present at the moment, with yourself as well as with others.
How to Connect with Nature during Summer Months
Regardless of your location, it shouldn't take effort to spend some time outdoors. Nature is everywhere. There are several ways for you to make your summer vacation perfect. You could go on solo hiking or enjoy some outdoor adventures with close friends.
Stay Away from Gym
Physical exercise is beneficial everybody knows that. However, you get more out of exercise when it's done outside.
When you indulge in biking or hiking or other such activity, you are not only working out your body but also your mind. Also, your lungs and heart will thank you for the fresh air.
There is no need to go for a drastic change. Just go for a run in a park instead of sweating it out on a treadmill.
Take a Road Trip
Want to enjoy a few different landscapes take a road trip. Plan a route that takes you to a national park and other such natural landscapes.
Take frequent breaks during your trip and enjoy the views. Pack a picnic blanket, a few books, or a hammock to become one with nature.
Get That Grill Going
You don't always need to get away from home to enjoy nature. In fact, firing up your grill remains one of the most beloved and classic ways to spend some quality time outdoors.