Why Is The Kitchen The Most Important Room In A Home?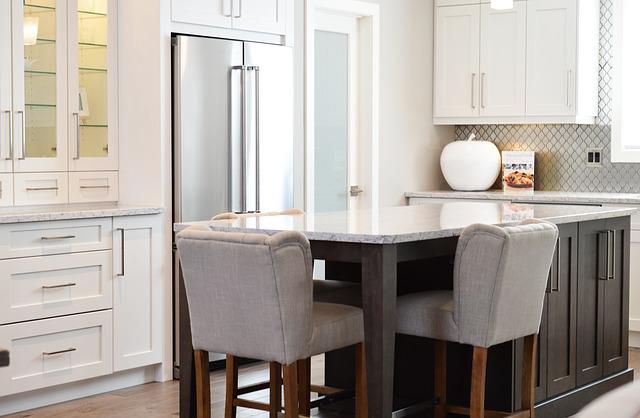 Renovations
A home wouldn't be a home without a well-planned kitchen. According to most owners of homes, the kitchen is the most vital room in any home.
Why? It is not only the most used room in a home, but it's also a place where the magic happens such as bonding, communication, and sharing.
There's something really special about using spices and ingredients to create meals that bring the family together and make memories.
If you are not fully convinced, here are a few of the top reasons why so many people believe that this is the most vital room in their homes.
If you are thinking of getting a renovation then I recommend you do some research on what are the best marble countertops.
Lifestyle
Traditionally, we once viewed the kitchen as a space to cook and prepare meals. While these views still ring true, today the way kitchens are used has evolved from not only just a place for moms to prepare meals but also for the rest of the family to get together and enjoy. Regardless of the size of the kitchen, this space should become an extension of your lifestyle and that of your family.
Kitchens also extend well beyond style. It can be anything that you want it to be! It is always possible to design the type of kitchen that brings joy and a place to create memories. But is also well worth it to make this space your own.
Revamping your current kitchen might be the perfect opportunity to customize this space so that it matches up to your needs. Kitchens revolve around functionality, which means creating the correct design is going to determine how it is used.
Whether you are one of those all-around chefs or a parent with limited time, you need a kitchen that is going to reflect your lifestyle and personality.
Food
Food is essential when it comes to your survival, this is why kitchens are the most essential rooms in homes by default. The memories that we remember the most as children are often traced back to the senses and smells that we experienced in our parent's kitchens.
Since kitchens serve as nutritional hubs for every member of a household, it's important that your kitchen is always fully stocked when it comes to healthy snacks and foods.
Your well-being and overall health begin in your kitchen. Research indicates that the environment that you live in has an impact on your diet. For this reason, the kitchen in your home should be reflecting the choices that you would like to make for your diet.
This doesn't mean that you cannot enjoy delicious meals that are packed with carbs on occasion, but you should be promoting healthier living habits for you and your family.
Home Value
Kitchen renovations are at the top of the list of the more popular home renovation types, and you already know a few of the reasons why.
When it comes to functional purposes, it is essential that the design of your kitchen is something you will need and want. One of the main advantages of remodelling kitchens is that it increases the value of a home.
One of the easiest and quickest ways to increase the value of your home would be to update your kitchen. Close to 55% of over 750 real-estate experts that were quizzed by Royal LePage stated that upgraded kitchens often increased the selling prices of homes by over 12.5%.
Kitchens are also usually the first space in homes that most people would like to see, whether this involves buyers or guests. The kitchen in a home is not only important to your family and you but to anyone else that visits your home and this includes potential homebuyers.
If you would like to renovate your kitchen, hiring a professional kitchen designer should be included in the process. Kitchen designers have both the expertise and knowledge when it comes to designing and completing successful kitchen renovations.